Christmas parties are where the harmless flirting throughout the year gets a chance to blossom into a full blown affair.  Staff who work together in a professional environment finally get a chance to party together, get drunk and lose their inhibitions. People say and do things that they may not do in a normal professional environment. If you suspect your partner of having a crush on someone in their office, or suspect that there might be something developing romantically, then the office Christmas party is certainly a very good place to have a Private Investigator nearby keeping an eye on things.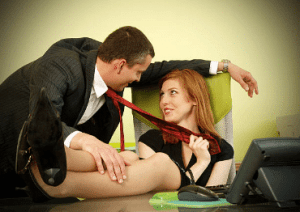 Every year, Spousebusters Private Investigators are conducting surveillance on work groups attending bars & clubs, restaurants, function centres and other venues keeping an eye on all attendees to monitor how people interact in a social environment, and report back to our clients for them to decide whether it is appropriate or not. Sometimes we see basic flirting or maybe even a kiss, however too often we end up following two staff members back to a hotel room.
Call us today for a discussion on how we can help.