Discrete & Professional Private Investigators In Sydney
Unlocking the truth
We take away the stress of suspicion by showing you the facts
Do you have sneaking suspicions that your spouse is cheating on you?
Are you haunted by thoughts of your spouse spending time with someone else?
Perhaps it's high time you enlisted the help of a professional and experienced private investigator in Sydney. Whether your suspicions are unfounded or turn out to be true, you owe it to yourself and your spouse to have that moment of truth.
Our team of discrete & professional private detectives will help you in your investigation.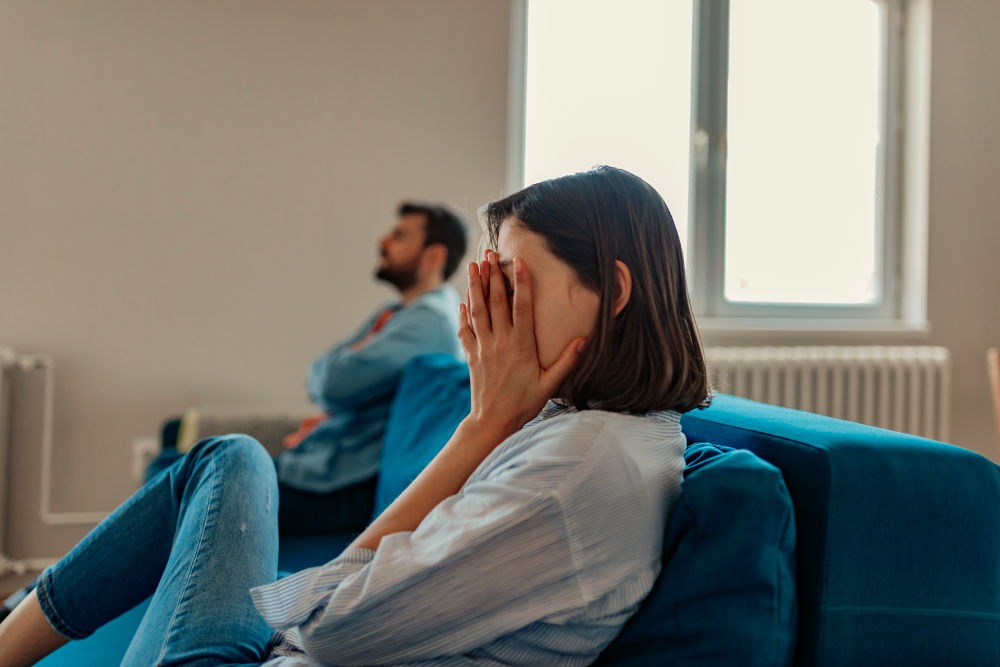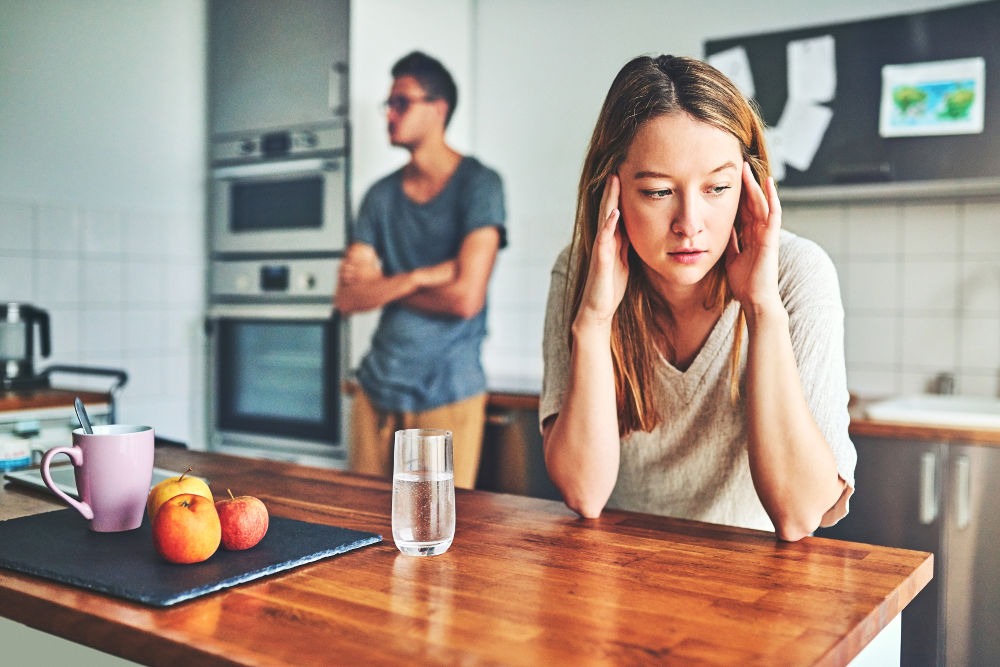 With over 15 years of experience, Spousebusters have helped clients to finally face the truth and free themselves from the burden of not knowing.
Our team of detectives is well-versed with surveillance, investigation, and communication strategies that are put to good use for the sake of our clients.
Most of our Sydney PI's have police or military backgrounds, so you can count on our team to effectively yet unobtrusively get the proof you need, whether it's digital or paper trails, photos, videos, and other types of evidence.
Sydney's Private Investigators You Can Trust
From helping couples to resolve their marriage or finalise divorce proceedings, to helping in child custody cases, or conducting background checks for a personal or business associate, Spousebusters will be there for you.
You can trust our team of top private investigators Sydney to handle your case with utmost respect, honesty, sensitivity, and discretion. Whatever evidence we gather, we leave all the decisions to you.
As the leading team of private investigators in Sydney, we will constantly keep you in the loop, so you know exactly what's going on and if we're making progress in our investigation.
Spousebusters' Sydney PI's are members of the Australian Institute of Private Investigators and the Institute of Mercantile Agents. We are honour-bound by their Code of Ethics — and we hope this gives you more peace of mind.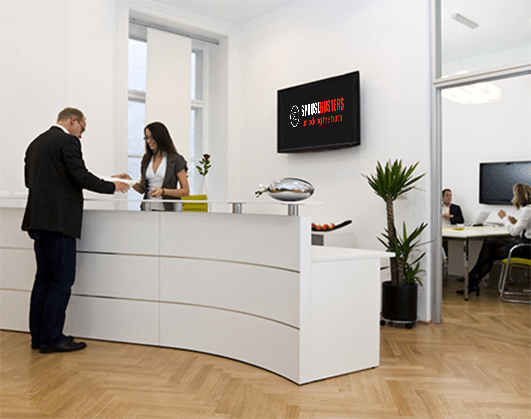 Why Choose Spousebusters for your Sydney Investigations?
Whether you're a housewife, CEO, celebrity, professional, FIFO worker, or something else – it doesn't matter to us. The moment you become our client, as one of the leading teams of private investigators in Sydney, we'll do everything in our power to help you uncover the truth.
We've had male and female clients as young as 18 and some in their 70s. But frankly, we don't care about those things.
When you come to us for help, our goal as the leading private investigator in Sydney would be to ensure you get rid of your doubts and anxieties. We will find evidence that would prove you either right or wrong so you can let the matter rest.
However, Spousebusters does more than conduct investigations involving marital infidelity.
Our private investigator Sydney office provides assistance in all of the following scenarios:
Cheating Partners: Confirm whether your partner is cheating or not
Child Custody: Find out if your ex's claims about their finances or any factor affecting child custody are true
Surveillance: Investigate a person to capture valuable evidence you can use personally or for the purpose of litigation
Background Checks: Get a comprehensive background check to uncover possible hidden information about a family member, business partner, prospective employee, etc.
Skip Tracing & Missing Persons: Track down or locate a person's whereabouts for a specific purpose
Counter Surveillance: Ensure you are not being watched, monitored, or recorded
Corporate Surveillance: Combat theft, sabotage, and other crimes in the workplace
Family Law Matters: Gain peace of mind in matters concerning child custody, support, & other family legal concerns
Alcohol & Gambling Addiction: Find out whether a loved one has fallen victim to alcohol or gambling addiction
Whatever your concern, you can trust Spousebusters — your official team of private investigators in Sydney — to find the proof you need so you can determine your next steps and move forward.
Sydney Private Investigator Cost Information
How much does a private investigator in Sydney cost?
– A private investigator in Sydney costs $80 per hour.
Can physical evidence be provided after an investigation?
– Yes, DVD's and tapes can be provided for $30 each.
What if my target is traveling throughout Sydney, can you follow them during the investigation?
-Yes, Spousebusters can follow the target and record them at a rate of $0.80 per kilometre.
Will my investigation be carried out by an experienced private investigator?
-All our Sydney private investigators have profound experience and come from skilled backgrounds such as policing and military.
What It Means To Hire SpouseBusters As Your Private Investigator Sydney
This means that looking deeper into the lives of your partner is no longer out of reach. If you're beginning to have suspicions and you need answers right now, think Spousebusters, one of the leading teams of private investigators in Sydney.
But what places Spousebusters amongst the leading private investigators in Sydney? At Spousebusters, we aim to go beyond just general surveillance. We're determined to help you figure out the truth, which is why we offer a range of other investigative services to let you know what your partner is up to.
Some of these services include following and recording your target for $0.80 per kilometre and producing tapes or DVD copies of your partner's interactions for $30 each. Both of these services are extremely useful in providing you with the concrete evidence that you need in order to confront your partner about their actions.
All of our private investigators in Sydney are locals and are experts in many different fields, such as police work and the military, so you can have the peace of mind that comes with working with people that are experienced in collecting information and investigation.
At Spousebusters, we understand that the suspicions that come with marital infidelity can also come with a lot of emotions, which is why we practice complete discretion in our work – your target won't know that they're being investigated until you want them to know. Therefore, if you believe that your partner is cheating on you, and you need to find out, talk to the leading team of private investigators Sydney, Spousebusters, on 1300 776 873 today!
Case Studies
Through the years, we have accumulated a wealth of experience from the many cases we've handled as private investigator Sydney.
The following are a few of our more interesting cases:
To Wed or Not to Wed
Our client wanted to find out what his fiancée was up to when she decided to go on a luxury cruise with her three girlfriends. Posing as holiday-goers and using hidden cameras, our Spousebusters' Sydney private detectives obtained footage of her infidelity with different guests on board the ship. Needless to say, our client called off the wedding, saving himself from heartache and future marital woes.
Alcohol, Gambling & Parenting Don't Mix
A client on the verge of divorce came to us for help investigating his wife as they both wanted custody of their children. In the course of the video surveillance we implemented, we found out about his soon-to-be-ex's gambling and alcohol problem. Our client was able to use the video evidence at court to better inform the judge's final decision.
Portrait of a Lady
A prominent businessman dating a woman he really liked asked Spousebusters to conduct a discreet background check on her. What we did was to look into her family background, network, old relationships, charities she supported, etc. This in-depth and comprehensive background check helped our client to move forward with their relationship, knowing the woman he liked was 100% genuine.
The Ex Factor
Our TV celebrity client approached us about a stalking problem involving her old flame who was jealous of her new relationship. She wanted Spousebusters to collect evidence she could use it to make him stop.
We were able to get footage of her ex destroying the property just outside her apartment. We also caught him making veiled threats against her and her new partner. As a consequence, our client was able to take out an Apprehended Domestic Violence Order and finally found peace in her new relationship.
Family Matters
A worried father and business owner came to us wondering about small but increasing discrepancies in their end-of-month accounting. He had some suspicions and wanted to ensure no one in his extended family had anything to do with it.
Spousebusters used state-of-the-art spyware and other investigation tactics to uncover the truth. We found that his daughter's boyfriend convinced her to start skimming money he was using to fund his side business. Needless to say, the skimming ended and so did his daughter's relationship with a con man.
Testimonials
At Spousebusters, we know that our clients are happy and trust us with their personal and business requirements.
Here are some 5-star reviews on truelocal.com.au and Trust Pilot Australia:
"I use Spousebusters to conduct surveillance on my husband in Melbourne, who then jumped on a plane to Sydney whilst Spousebusters Private Investigators were tracking him. Spousebusters were so good that they had agents at Sydney airport ready and waiting for my husband to arrive, then followed him to the hotel where he met his mistress. Very happy to recommend the excellent service provided by the team at Spousebusters."
– Alby Dwaine
"I have had dealings with Spousebusters for over five years… They are extremely professional, helpful, and compassionate… I would totally recommend this company above any other… They have helped me through some very trying times when I needed emotional and trusting support… and have never let me down… Thank you all so much."
– H. Winston11
"I used Spousebusters to find out what my wife was up to behind my back. They were extremely helpful, friendly, and professional and found out everything I needed to know, plus more. Thanks again Spousebusters for everything. I would highly recommend you to anyone who needs your services."
– marksmith29
"Spousebusters were really professional and conducted an excellent and diligent job. The communication I received from Management and Agents in the field was awesome and I felt in control during the whole process. Thank you again Spousebusters for unlocking the truth."
– bretty1311
"So impressed with the service, very professional and they were actually the cheapest in price compared to others. Very detailed report with photos was free. Highly recommend."
– robert
"Exceptional service, fast response. Highly recommended."
– Andrew&NadiaAlves
"A clean and simple process, well outlined to me from the first phone call. I was kept informed through each step and came to an outcome with a reasonably quick timeframe. Thanks so much guys! Well done!"
– Rick Moore
"I was having issues for a long time and was totally lost and needed answers. After finding the courage I contacted Spousebusters and after a quick chat I felt instant trust with the level of professionalism. I proceeded and got the answers I needed very quickly! I can't believe I sat on this for so long! Highly recommend Spousebusters to anyone needing assistance."
– Jenny Thomas

"I could not recommend Spousebusters more! Great customer service and Shane guided me through the whole tech process flawlessly with the monitoring software. Although it was a difficult time for me, I'm glad I contacted Spousebusters when I did, as now I have the knowledge and peace of mind to finally resolve my relationship issues. Thanks again!"
– Erin Doyle